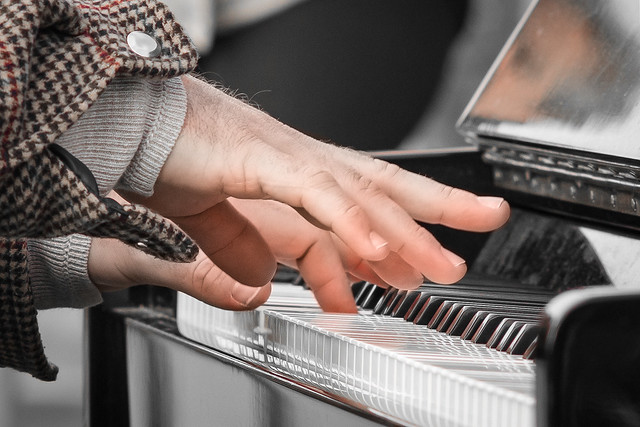 PIANISH is the language of the piano.
Piano has never been taught to beginners in the context of it being a language on its own. Finally you get to learn it the quickest way possible!
The Starting Blocks
Never has there been any method that promises quicker results than this one. In here, the traditional first steps that are dull and boring for new learners have been set aside. They are the steps that will find their way only later.
To be able to fully appreciate the significance of this unorthodox and original system, one has to personally get involved in the program. This is hands-on training, no holds barred, as if a real teacher was sitting there next to you. You will not be doing anything you're not capable of. Except, of course, if you've got no hands or maybe fewer than ten fingers!
But since that's highly unlikely, you will very soon be playing the piano the way you really want yourself to sound, not just like what music books tell you to do.
To be able to achieve this, a different set of steps are to be taken in this course, steps that would at first seem ridiculous, but which would later yield results that are more deep-seated and lasting.
You will find it to your advantage to follow the course meticulously, knowing that every lecture is an advancement towards your development as a true musician.
So then, what is Pianish? It's a language, just like English and Spanish. It's the language a pianist uses to communicate. And it's what this whole course is all about.
Have a go and see how, after all, it's so easy to speak Pianish!
What you'll learn:
As you follow the step-by-step method outlined in this course, you will see quick progress in your musical development.
You will be learning how to play the piano with a system never before offered in an online course.
Are there any course requirements or prerequisites?
A music keyboard, preferably an 88-key acoustic or digital piano.
A computer with an internet connection.
A physical arrangement by which your piano and your computer are within arm's length of each other.
Diligence and dedication to your musical passion.
Who this course is for:
Piano beginners, with little or no previous training.
-----------
Playing the piano can be an immensely fulfilling activity. A beginner, however, may likely be bombarded by concepts that might be a turn-off at the start of the training.
This course is different in that there are no concepts to be taught at the very beginning. The creation of piano sounds is foremost, and this multiplies the enjoyment of the starting few minutes of one's musical journey.
Available in days

days after you enroll

Making Music Without Having to Read
Available in days

days after you enroll

Making Music By Reading Notes
Your instructor
Anton R. Tajanlangit is founder and president of the Canadian Piano Society, a 7-year-old organization with currently 588 members. They meet once a month in various venues to play for each other.
He is the National Director for Canada of the World Championships of Performing Arts, a top-tier international competition dubbed as the "Talent Olympics," held annually in the U.S. Every year he organizes a Canadian National Team to represent Canada in the competition against over 60 other countries, for six main categories, namely singing, dancing, acting, modelling, instrument playing, and variety arts. Delegates stand to win for themselves and their country (Canada), gold, silver, and bronze medals, just like in the Olympics, along with titles as World Champions in their respective fields of performing arts.
Anton also plays for several choirs and solo singers in churches in Toronto for Sunday masses and various church events.
A product of the University of the Philippines College of Music, major in Composition and Piano, Anton presently teaches piano and voice to students in the Greater Toronto Area.
He became an accredited piano teacher for the Trinity College of Music in London, England for ten years, taking most of his students to Distinction marks in their bi-annual international examinations. He now prepares a number of his students for the Royal Conservatory (RCM) exams in Toronto, who have been earning First Class Honours with Distinction.
His pop voice students have earned international accolades too, three of whom bagged championship trophies in various talent competitions, namely the TFC Pop Star Middle East in 2004, the World Championships of Performing Arts in Los Angeles in 2009 and the Talentadong Pinoy Worldwide in 2013.
He has produced his own albums of instrumental compositions, piano and voice covers, using his excellent knowledge of Digital Audio Workstations for sound engineering and mixing, together with his piano, compositional and vocal skills.
His approach to music teaching has its origins in the entertainment field, he being an entertainer himself. Knowing that not all students desire to pursue a career as concert pianists or international recording artists, he creates a custom-made program of study for each of them according to their wants and needs. The materials he uses consist mostly of his first-rate piano arrangements aimed at a particular student's musical level, transcribed and printed with MakeMusic Finale for the professional look. He builds on effective sight-reading to one day make independent musicians of his students. His ear-training methods are unique, built upon the techniques he used for himself which have made him able to play almost anything he hears for the first time. He is known to be able to compose complete piano pieces on the fly from 4 or 5 random notes.
Anton is both a perfectionist and an exceptionally patient teacher, and it shows in the tiniest things he does for his students. He doesn't mind extending his teaching time for a little longer than expected (as long as it doesn't affect other students' time), to make sure his lessons are crystal-clear to every student. Because of his passion for teaching, students will better realize their musical goals faster and more effectively with him as the guidepost for their private music lessons.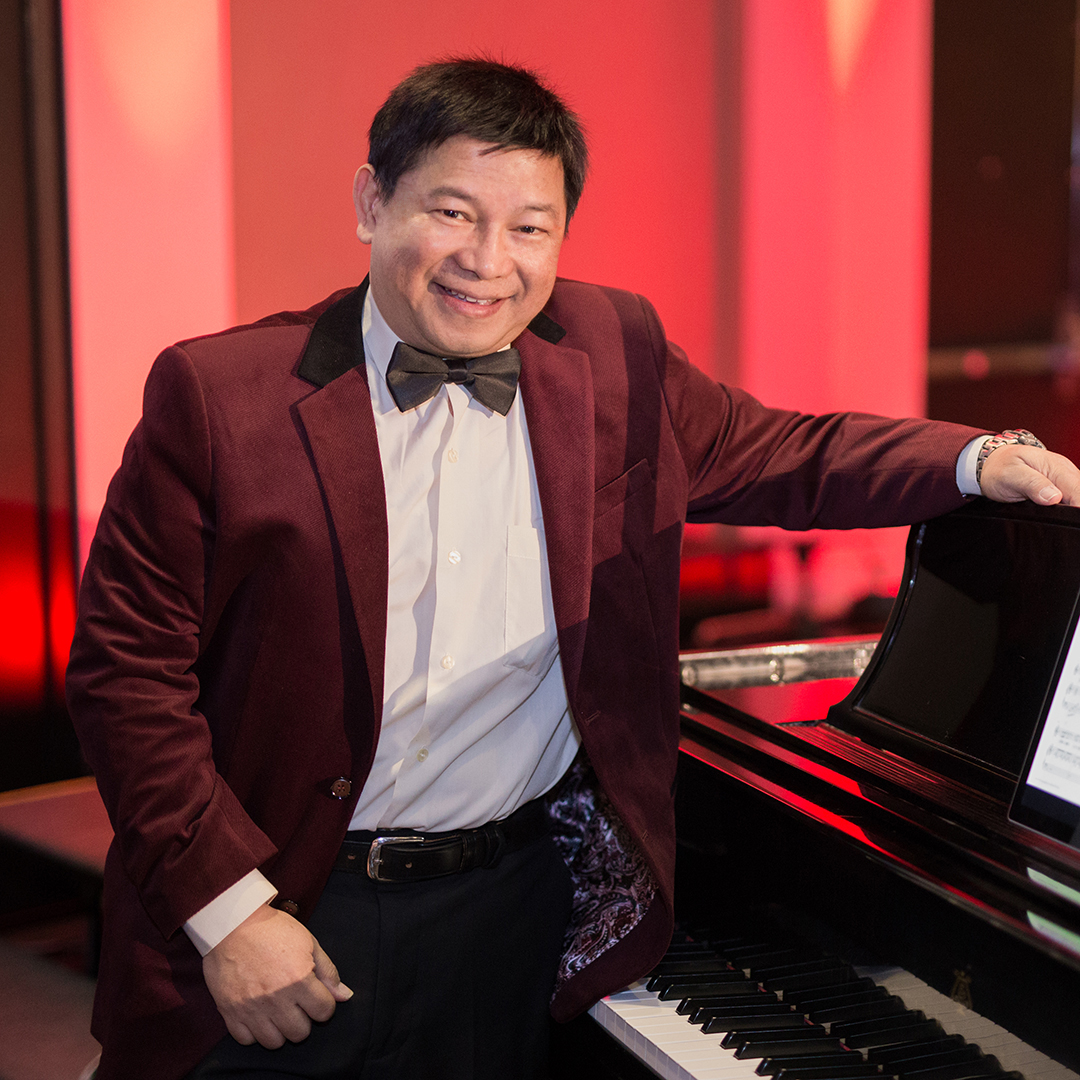 Check your inbox to confirm your subscription